3 Romantic Date Ideas that Will Impress Her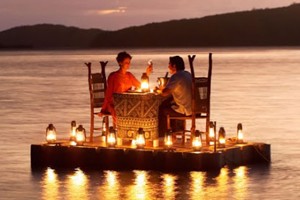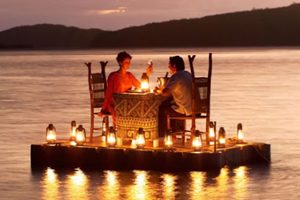 Whether you're in the dog house and need to get back in your partner's god graces or trying to woo the pants off a new woman in your life, these 3 romantic date ideas are sure to impress.
#1: Plane Spotting
Sure, watching big metal machinery take off and land may sound more like a guy's idea of fun, but plane spotting done right is sure to be one of the most romantic date ideas you'll ever come across. Scope out a secluded spot near the airport ahead of time that will give you a good view of the planes flying low overhead. Think empty fields or even parking lots for businesses that will be empty in the evening. Next, pack a couple of blankets, a bottle of wine or champagne and some snacks. If there's grass, lay out the blanket for a picnic under the stars and lights of the planes. No grass? No problem! Spread the blanket on the hood of the car; the windshield makes the perfect backrest. The excitement of the large planes flying close overhead provides the perfect excuse to get nice and close. Boom! Romance!
#2: A Trip Down Memory Lane
Nothing gives a woman the warm and fuzzies like having a man open up to her and share details of his life, right? You can take this concept and run with it by taking her on a trip down memory lane—literally! Surprise her with a scenic drive to a place that you loved as a child, like a beach or a park that holds special memories for you. Tell her about the wonderful times you had there and why you loved it so much and watch her go over the moon with excitement when you tell her that you want to share this very special place with her. Warning: This is one romantic date idea that might just make her fall in love with you, so use with caution!
#3: Watch a Sunset
It may seem like a total cliché, but man-oh-man will she be impressed! Nothing says romance like a beautiful sunset, after all! Find a romantic spot to watch the sun go down, like by a lake or ocean (depending where you are) a rooftop, or a restaurant with a great view. Make sure you're there in time, hold her hand and feel her melt as the sun sets. Sure, it's kinda' corny, but it gets them every time. It's a true classic as far as romantic date ideas go.
Some Extra Pointers…
Any time you can make a date about her, you're sure to impress. So, listen to her—like, really listen—when she talks about her past or the things she enjoys because you'll get clues as to what will send her heart (and hopefully her loins!) aflutter. Listen for places that have special meaning to her or favourite restaurants or movies. Whenever you're stuck for date ideas, pick one of these things/places and she'll be touched that you listened and remembered. Instant brownie points!
There is no ads to display, Please add some