How to make your partner happy while being not good in love?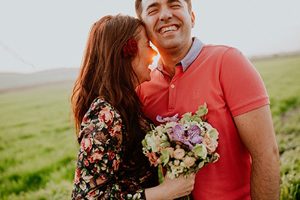 Having a relationship is not only about love, love talks and romance. The relationship is a bigger bond. The relationship is about compatibility, understanding, and care.
It means to be present for a person in the time of need. It means to share moments of love, happiness, and sadness.
Showing love in words is nothing if your action does not prove it. It is very well said that action speaks louder than words.
If you are not good in love, you do not know how to say it or show it to your partner then there is still a way which will help you make him happy and feel loved. Taking care of your partner's need is one thing which will always make him/her happy.
Making breakfast before your partner gets up, bringing flowers home, making tea or drink before they request you, start a conversation and talk about things they like or dislike, show a keen interest in things which excites them, out on their favorite movies or have a sweet dinner at home once in a while.
These are the basic things that make the other person happy if they are done by the ones they love.
Also, making the partner feel important is a very basic thing to make them feel cherished. It makes them feel like they are important and they have your total attention. These are the few basic things which will make your partner feel loved even if you are not that good at being in love.
Get your self-signup now if you want to have a perfect relationship according to your choice only at dreamonelove.com !
Dream singles
!