The Art of good online dating profiles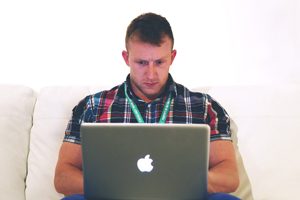 Online dating involves messaging tons of women and rarely (if ever) hearing anything back.But men with the best online dating profiles have a completely different experience. They don't need to send out tons of messages in order to get women to message them. A great dating profile starts with great pictures.Ideally you want to use pictures taken with a high-quality camera as it will help you look as attractive as possible.The best online dating profiles don't contain lists of facts and traits that tell women what the guy is like. Instead, the best online dating profiles show women what a guy is like. A lot of the men who have online dating profiles give off the impression that they are lonely and desperate.
The best
online dating profiles
however, have a completely different tone. They have a tone that shows a man who has choice in his
dating life
.You can take this even further and even get women chasing you by being specific and calling out exactly what you want in a woman and a
relationship
. If you want a girl who will go rock climbing every weekend, say that in your profile.Guys who pick boring user names chase women away instantly. The best
online dating profiles
however, contain usernames that capture a woman's interest.Creating a killer
online profile
takes time and you may not do it on your first try. It's a good idea then, to make multiple profiles across multiple sites.