Aberdeen is a modern and thriving city, and British tourists are frequently taken aback to discover such a bustling metropolis located so far north. in part due to the wealth it derives from oil and the fact that it is the only significant hub in its region.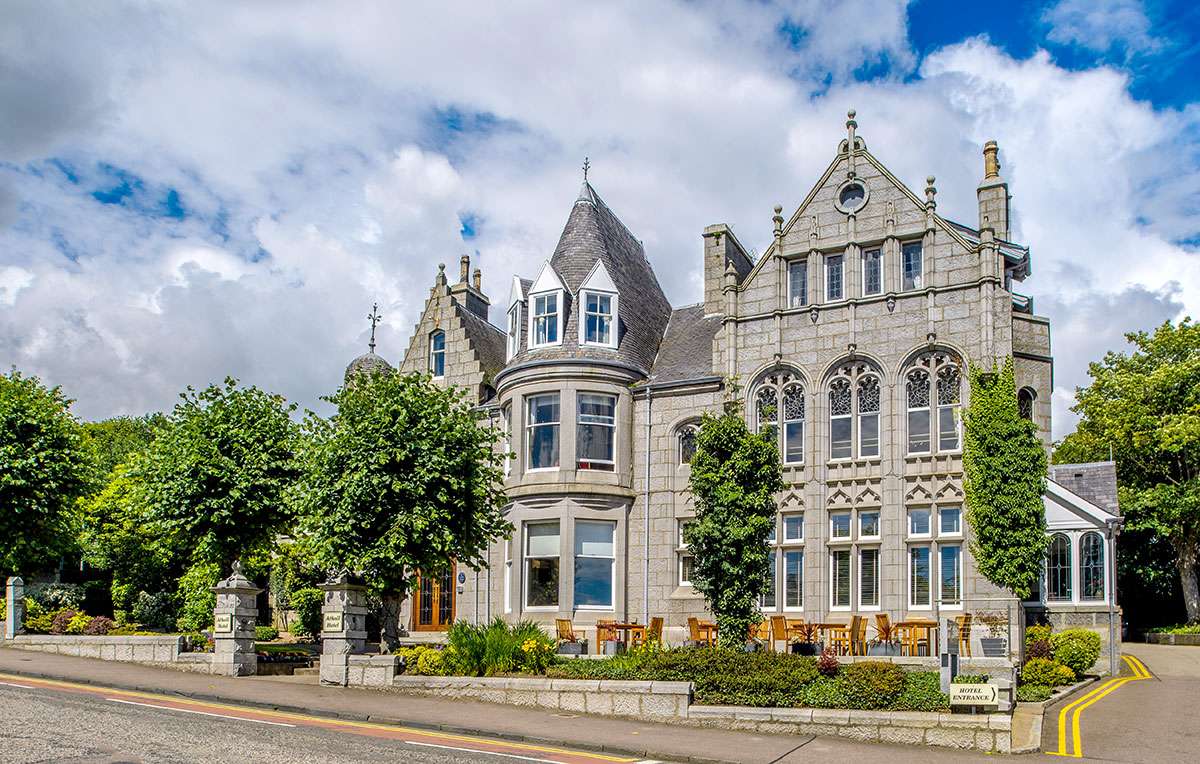 An exceptional oasis of warmth and welcome located near the heart of Aberdeen. The Atholl Hotel has 34 suite rooms, all of which have free WiFi and are pleasant and spacious. First-floor bedrooms are accessible via elevator, and ground-floor facilities are equipped to accommodate guests with disabilities.
The cuisine of the Atholl is well-known for being tasty and traditional, and the service is known for being kind; guests and tourists alike are welcome. In addition to lunch and dinner meals, they have a menu for children, an afternoon tea menu, and a gin menu.
2. The Marcliffe Hotel and Spa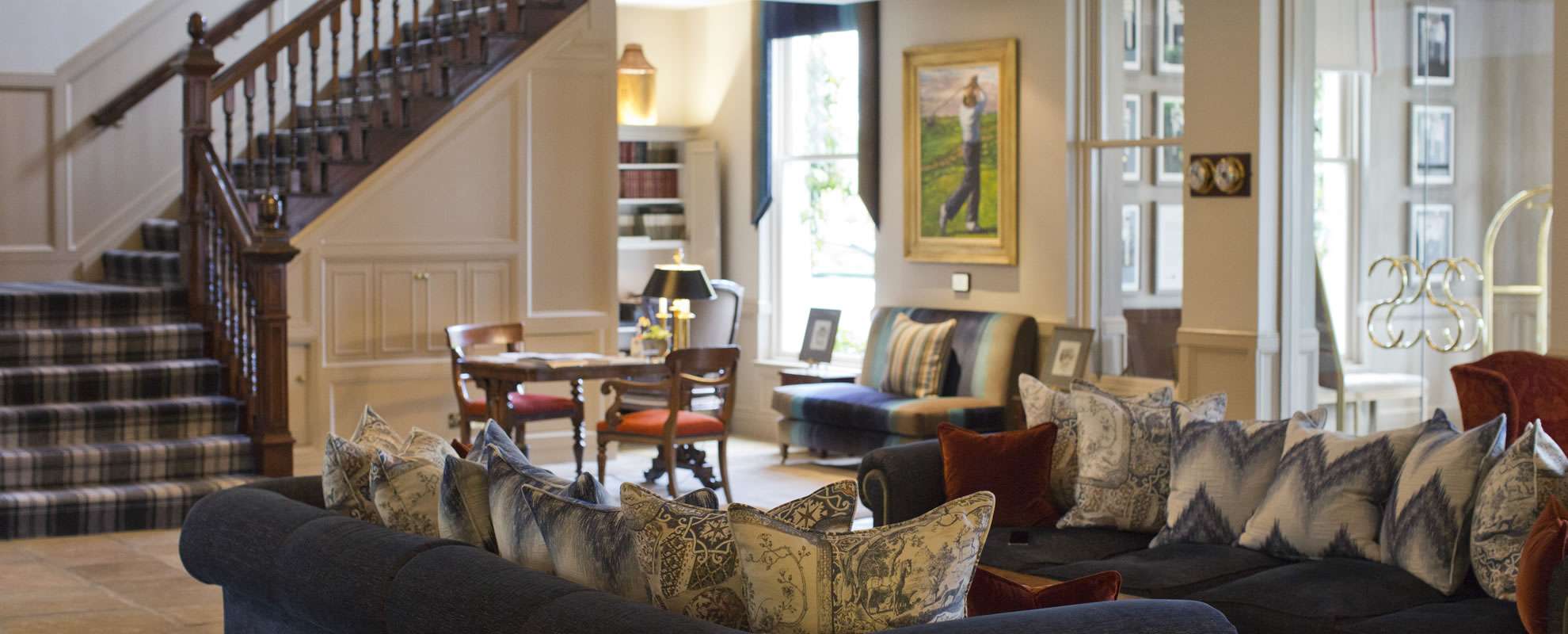 The Marcliffe includes 39 suites, each of which either a king-size bed or a bed that zips together into two separate beds. The inter-connecting rooms have both king beds and twin beds, so they can comfortably accommodate four visitors.
The services provided in the suites and bedrooms include terrycloth bathrobes, blow dryers, refrigerated mini-bars stocked with soft drinks and snacks, fresh fruit, cookies, evening maid service, and a selection of newspapers and periodicals.
3. Residence Inn by Marriott Aberdeen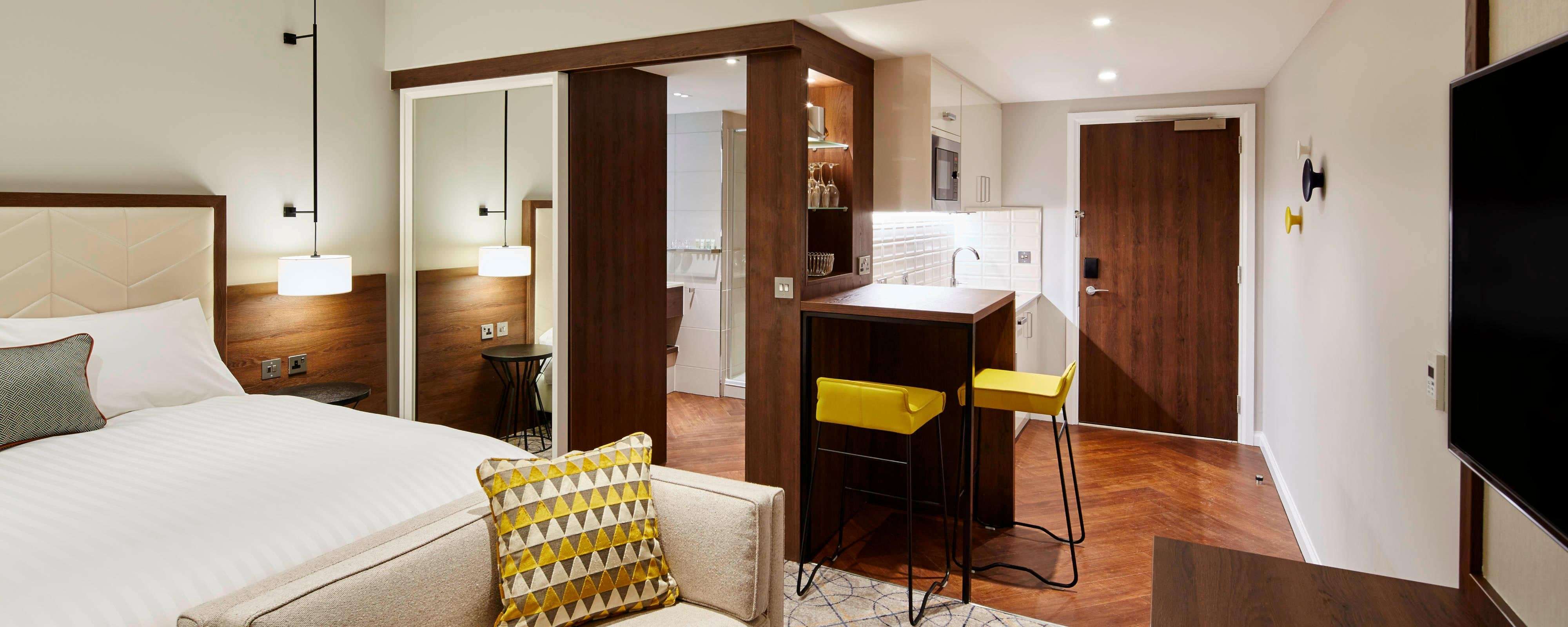 The Residence Inn Aberdeen is a modern retreat for the traveler who is constantly on the move, and it is conveniently located in the heart of the city. Discover well-appointed studios and suites, thoughtfully equipped for long-term business stays; within the accommodation, find full kitchens and a grocery delivery service, comfortable beds, deluxe linens, spacious workstations, and complimentary Wi-Fi. Discover well-appointed studios and suites, thoughtfully equipped for long-term business stays.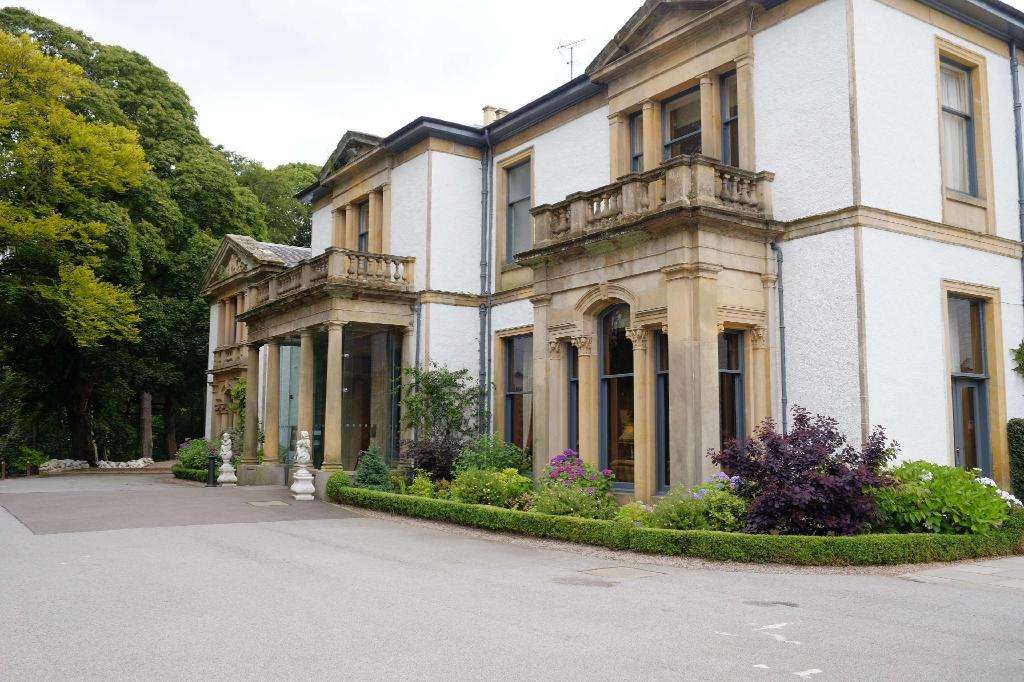 On the grounds of the Pitfodels Castle, which dates back to the 15th century, the Macdonald Norwood Hall Hotel was constructed in 1881. It offers guests the finest in stunning Scottish views as well as outstanding facilities.
The Norwood Hall Hotel in Aberdeen is a popular choice for anyone traveling to Aberdeen for vacation, business, or to attend family events such as wedding receptions because of its convenient location close to the historic city center and its proximity to the city's main attractions.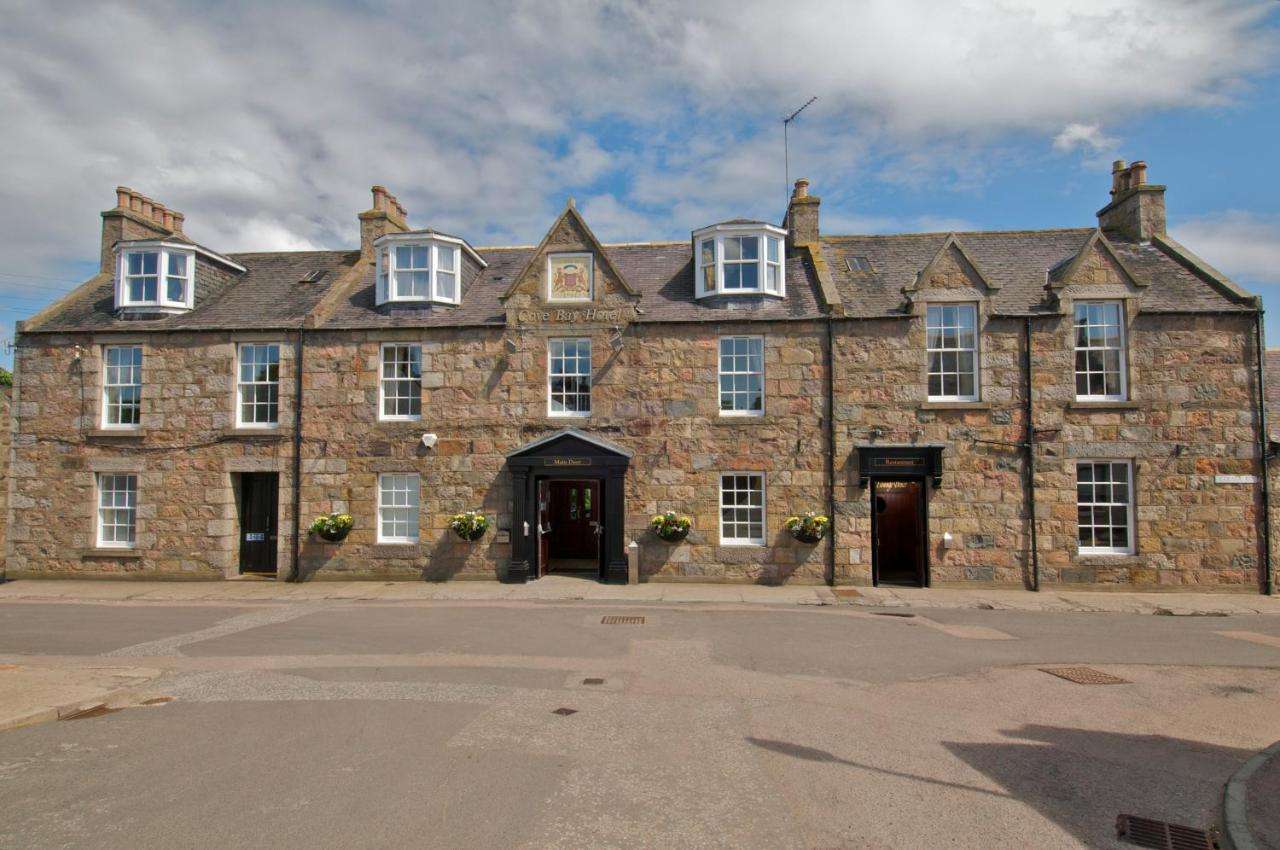 The construction of the Cove Bay Hotel began in the early 1800s. In those days, traveling was done by horse and carriage; hence, the hotel had its own stables and served as the first staging stop for travelers heading south from Aberdeen. Since then, Aberdeen has grown considerably, particularly during the 1970s, when it established itself as the oil capital of the United Kingdom. Even though it is now a part of Aberdeen, Cove has managed to keep its fishing town charm. This wonderful old inn has served as a stopping point for travelers for almost 200 years, providing them with a place to eat and a place to sleep; we hope to continue this tradition for many more years to come.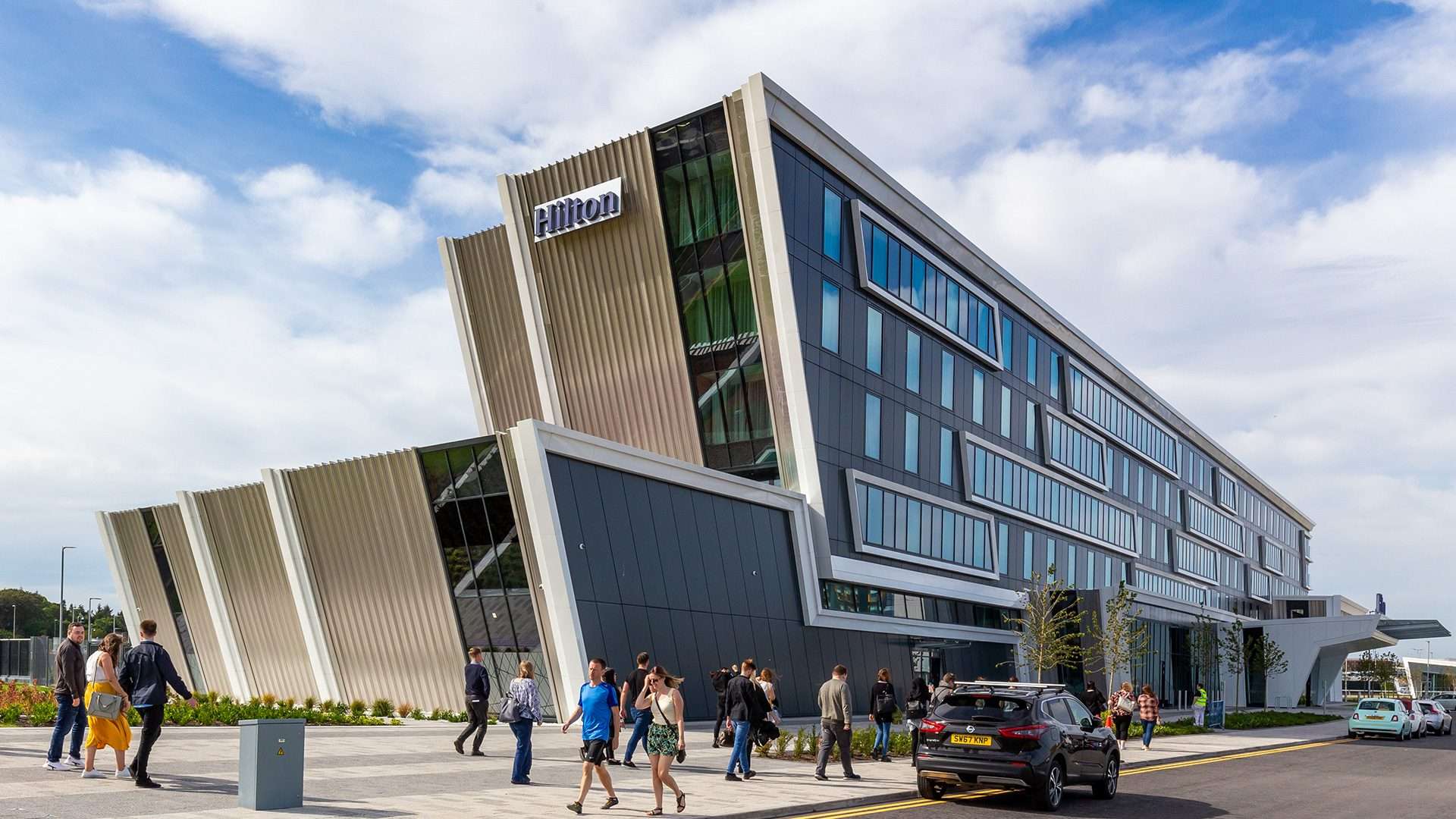 The Hilton Aberdeen TECA can be found on the premises of the brand-new P&J Live at TECA exposition complex, putting guests within easy walking distance of Scotland's most important gatherings. It provides guests with a fitness center, an indoor pool, a beautiful spa, and a Scottish restaurant that specializes in cooking steaks.
All rooms include high-definition Smart TV, tea/coffee making facilities, closet, hairdryer, complimentary toiletries, air conditioning and a work desk.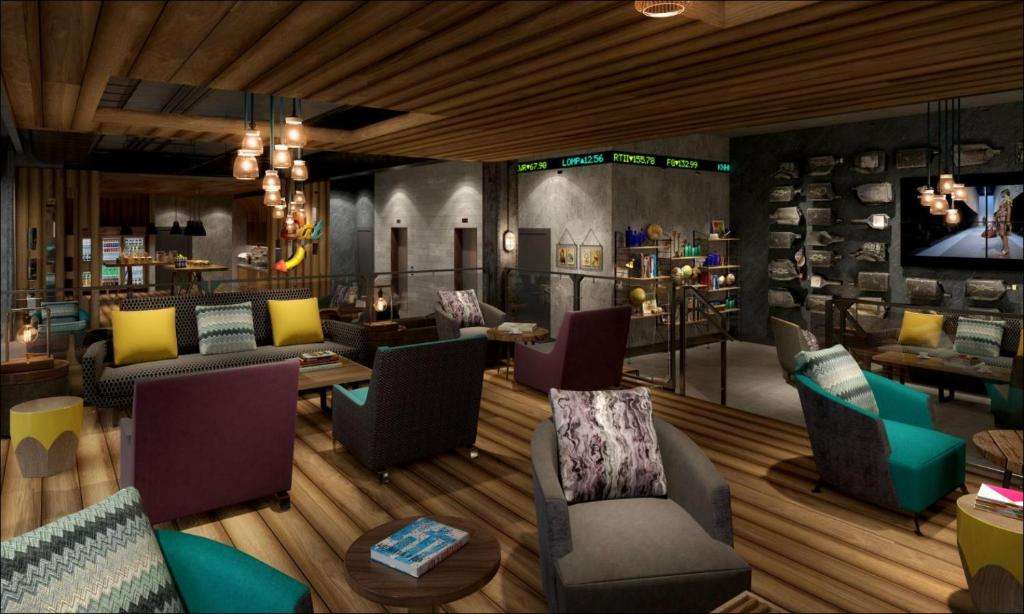 The Aloft Aberdeen TECA is situated within a walking distance of the airport in around fifteen minutes. It has a design that is eclectic, and the interiors are open and lively. The Aloft Aberdeen TECA stands apart from other places you have stayed because of its dedication to providing guests with the most up-to-date technologies. The rooms at the hotel each come equipped with a workstation, a flat-screen television, and a private bathroom. Each morning, guests staying at the Aloft Aberdeen TECA can take full advantage of the complimentary continental breakfast.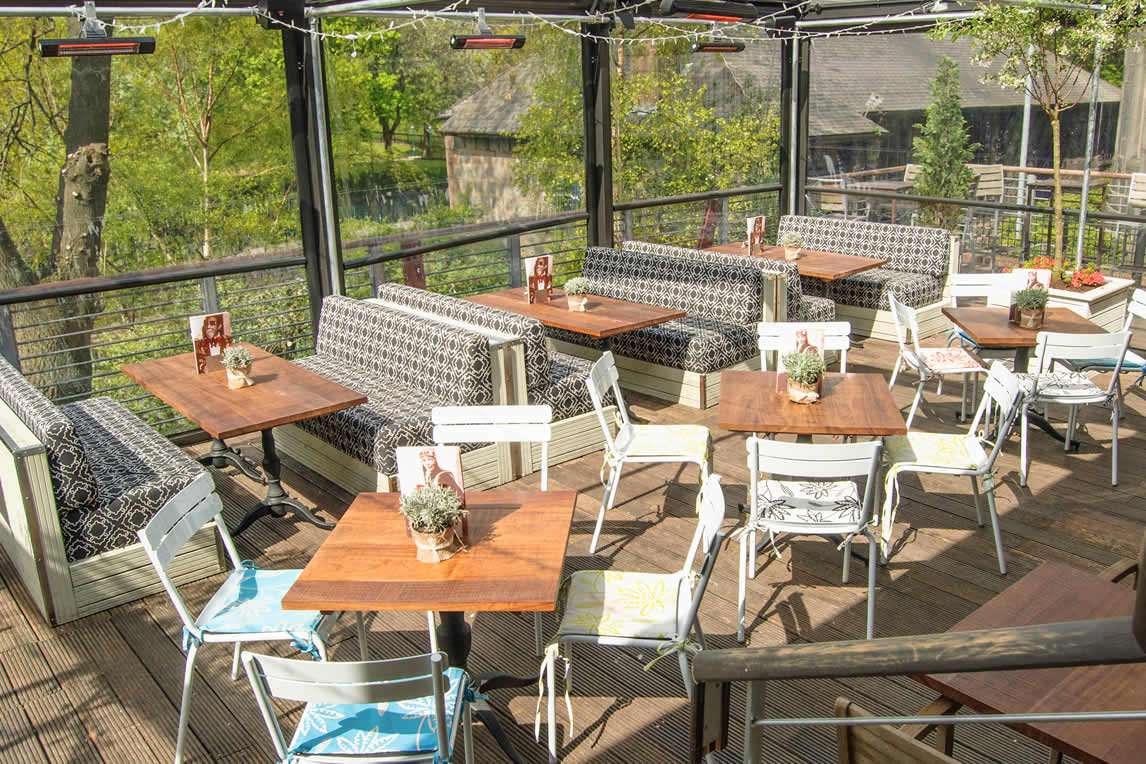 The stylish accommodations at the Siberia Bar & Hotel can be reached on foot in just five minutes from Union Square, which is located in the center of Aberdeen. All of the hotel's guests are entitled to complimentary services, including breakfast, Wi-Fi, and parking at the property. Air conditioning, a safe, coffee and tea making facilities, a flat-screen TV, a DVD player, and a desk are standard in all of the rooms, in addition to being tastefully and tastefully designed.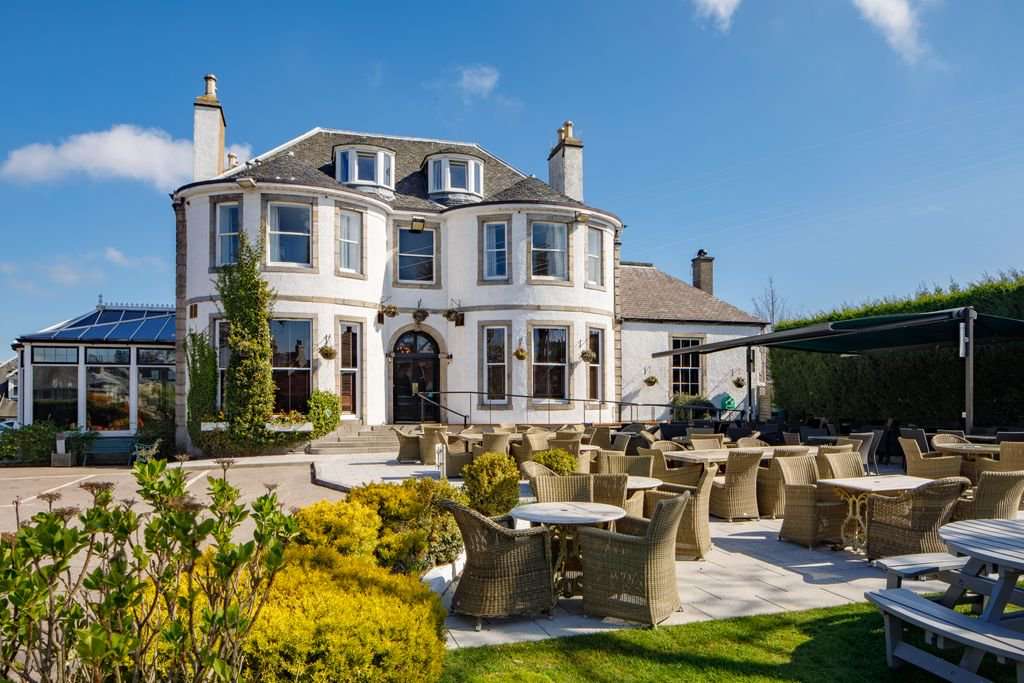 The Ferryhill House Hotel is the ideal spot to unwind with a refreshing drink, indulge in some delicious cuisine, and get a good night's sleep thanks to its location inside its own gardens. This historic property dates back to 1900 and was originally an attractive family home. It now features a big restaurant with a conservatory that serves a comprehensive menu of home-cooked meals, a public bar area that has just been renovated, and nine stylish bedrooms.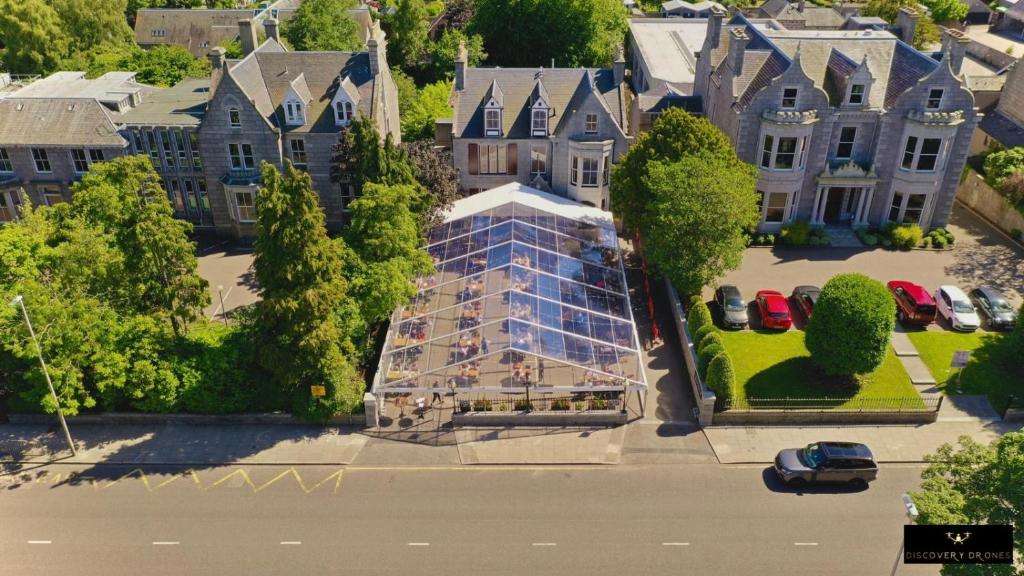 The Dutch Mill Hotel is a family-run establishment that boasts an excellent location in Aberdeen's West End. The hotel was recently renovated to a high, luxurious standard, and both the bar and the conservatory restaurant exude a wonderful and pleasant atmosphere. The bar serves a diverse selection of alcoholic and non-alcoholic beverages, and it also displays a range of sporting events on its large screens. Highly famous bar lunches and suppers are a source of pride for the company.