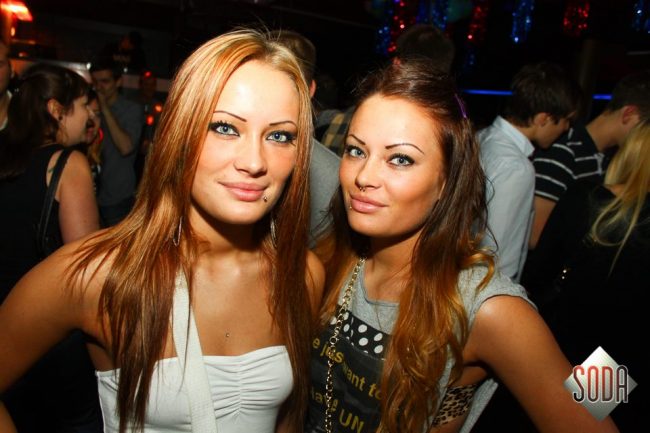 If you are looking for the best places to meet Single Women in Berlin and a dating guide then you are certainly in the right place. This post is full of info on where to pick up single women in your area and good date spots to show them around town.
Single Women in Berlin
Many guys would consider this the best city in Germany when it comes to easy hook ups, and the singles nightlife here is known to be among the best in Europe if not the world. Particularly if you like nightclubs as you have a ton to choose from and they are a lot wilder then you might be imagining.
The clubs and other places to meet single Berlin girls is where we will begin. Both nightlife and day time options will be covered in addition to online dating. Then we will switch things over to our local dating guide where you can read about many romantic restaurants, cozy bars, and casual day date options.
Single Women in Berlin
By the time you are finished here you should be fully prepared to go out and try to hook up or show the girlfriend a good time. This city is loaded with potential and it will be up to you to maximize it, but we will do our best to help.
Nightclubs & Pick Up Bars
Our list of best nightclubs and singles bars to pick up girls in Berlin would be:
If you want to party with some sexy single women in Berlin the nightclubs here are about as good as you will find anywhere in Europe. Not only are there many different places to go party but they stay open until the sun comes up and some are almost hard to explain.
Kitkat would be the prime example, this is not a spot where you want to show up dressed in your Sunday best or you won't even be allowed in. However if you are wearing some assless chaps the door man will wave you right through.
People will  near nake (if not completely) all around you and don't  surprised if you see people hooking up right there inside the club. Other spots can get pretty wild too, but Kitkat is definitely known for the all out debauchery.
There are plenty other venues than the ones we listed that can be great places to meet girls near you. Mitte would be the high end area of the city where you can find some expensive clubs, where as areas like Neukolin and Kreuzberg are a little cheaper areas for singles nightlife yet still great places to try and get laid with women in your area.
Any of those parts of town would be good for getting a hotel while you are here, click here to get a cheaper price online. Like in most of Europe you need to remember that nightlife runs a lot later here than in many areas of the world.
Don't show up to clubs before 2am, and don't go out for pre game drinks until 11pm or midnight. Some clubs like Berghain are notoriously hard to get into. To give yourself the best chance dress casual, don't act a fool when waiting in line, and don't stare at your phone the whole time either.
If a group of guys shows up drunk, rowdy, and causing a commotion they will never be getting in. Just chill and bide your time before the fun can begin. You can see how the singles nightlife here compares to what you find in our Munich dating guide.
Meet Berlin Girls During The Day
If you want to try to meet single girls in Berlin during the day then there are some places you could go. The before mentioned upscale Mitte District  know for its shopping and cafes. This can be a good spot to see some sexy local women out and about on an afternoon, Friedrichstraße probably being the area with the most foot traffic.
Kreuzberg is also a good part of town with lots of cafes and more chill people out and about. If the weather is bad you could head to some shopping malls such as:
Alexa at Grunerstr. 20
Neues Kranzler Eck at 21-24 Kurfürstendamm
Mall of Berlin at Leipziger Pl. 12
Sony Center at Potsdamer Str. 4